Dr. Neherpark Lofthouse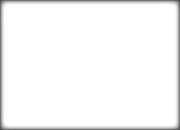 Adres:
Locatie: Leidschendam
Land: The Netherlands
Oppervlakte: 34000 m²
Type: Apart. & lofts
Datum: 2007
OUTLINE
The conversion of a 1950s industrial monument used for into 200-odd apartments, 85 apartments for seniors under Sequoia label and services, 115 new built apartments in 4 separate newly built and modern urban villas, which will be marketed under the prestigious Victoria Lofts label.

Built as a laboratory with offices and large work areas, the KPN research facilities had all the limitations inherent to this class of buildings. To cite just one project anecdote: the telephone central was the size of a schoolbus!
The offices are to be transformed into apartments, the research and laboratory areas made into an atrium and winter garden, through which the apartments will be accessed.

CONSTRAINTS
How to turn a lab into comfortable and stylish apartments? Answer: Completely open up the facades, a proposal which required lengthy discussions with local commission for historic monuments. The difference can be seen in the pictures.

Design required the four large buildings (7,000 m2) and three small buildings (1,900 m2 each) to have a distinctive fifties "utility-like" architecture, with their own visual rhythm. The new build elements of the project had to fit into this rhythm without competing or disrupting the original concept, which is now listed as a historic monument.