Victoria Lofts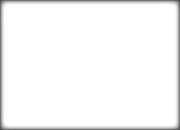 Adresse: Rue de Neck 33-35
Lieu: Brussel
Etat: Belgium
Surface: 20000 m²
Type: Lofts
Date: 2000 - 2005
OUTLINE
Internationally recognised as Belgium's most audicious and sucessfull loft project Victoria Lofts, the conversation of a former chocolate and biscuit factory into 72 luxury lofts with concierge, landscape gardens, secured parking, private pool, terraces, private gardens and fitness gymnasium, is undoubtedly a landmark project.
Until the late 1950 the name Victoria in Belgium was associated with the emblem of the toy soldier that adorned chocolate bars for which childeren and adults with a sweet tooth clamoured.
This name has been revived and is now the cornerstone of the Victoria Lofts concept. Upon its closure on the early 1950 the chocolate factory has been used as a vast and dormant document storage facility by banks and insurance companies. The arrival of BIP awakened the giant.
Now completed as a beautifully designed metro village and a much desired location in central Brussels, the successful sale of lofts in the Victoria project had become the benchmnark for any loft development in Belgium.
All of the period features of the building has been retained, the ceramic tiled boardroom stair cases, large windows, the orginal brick facade and have been retained and embellished with magnificent terraces, walk ways, carfree landscaped gardens. Car parking is completely secured and out of sight, and includes car washing facilities for residents.
The success is this project has received widespread recognition in local and national press.
Victoria Lofts has been a guiding force in the success of subsequent projects such as Bobillofts, GPLofts, Parc Lamartine, Jet Lofts and other.
© victorialofts - last edit 17/10/2013